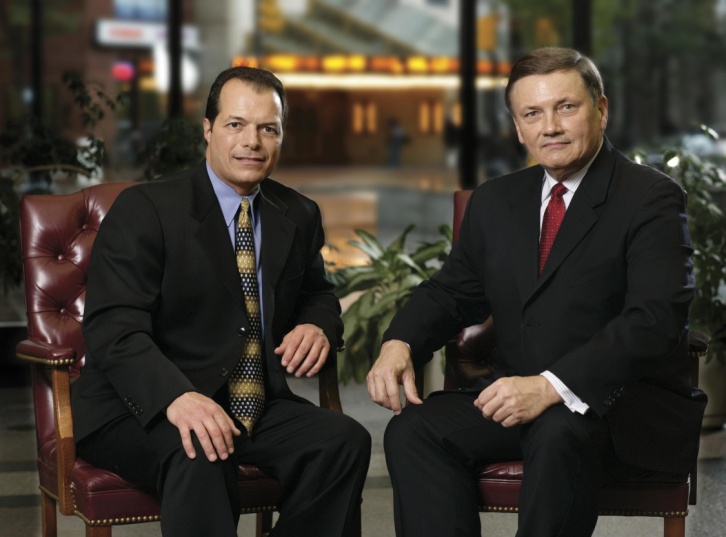 Founded in 1984, Tierney Consulting Group, LLC provides consulting services in Retained Search, and Acquisitions.
Industry focused Space, Aerospace & Defense within OEM and Tier development & Manufacturing.
ABOUT TIERNEY CONSULTING GROUP
TIERNEY CONSULTING GROUP, LLC. was founded in 1984 by George F. Tierney, President/CEO.
Over Thirty-five years in retained search and acquisitions with practice inception largely focused to executive leadership in Space, Aerospace and Defense Industry clients. Consulting Practice focused in Global Space, Aerospace, Defense, Automotive, and Technology Segments.
In addition to Retained Search, George functions as Career Coach to Senior Space/Aerospace CEO's (4) & CFO's (3) in companies ranging in size from $150 Million to $7 Billion in revenue. Extensive contacts in Public, Privately Held, and Private Equity, as well as other Venture Capital financed opportunities.
Contracted by Aerospace Clients to research and secure potential prospect companies to purchase based upon highly specific criteria, both financial and market strategic.
Background-Engagements
Mr. Tierney engaged a Special Assignment as Lead HR Consultant for $1.2 Billion Technology client in the staffing of a greenfield startup of an RFI/EMI Shielding Products Facility in The Czech Republic, residing on site there for 2-months. 
Working with the Managing Director Europe in Scotland and reporting to the Senior VP Technology, Mr. Tierney performed all location executive recruitment coordinating all hiring for the location from location COO to Directors of Finance, Engineering, Operations, Quality, Materials and Human Resources.  The location was fully staffed and production started below budget and ahead of projected schedule. 
Mr. Tierney began his career at Pratt & Whitney as a Tool Die & Gage Maker.  Drafted a year later he entered the US Army, graduated from Engineers OCS and was commissioned in Military Intelligence.  During this time he was an Aide to a 3-Star General, a Field Intelligence Investigator, and finished his four years as Captain and Chief Budget & Fiscal Officer (CFO) of 108th MI Unit in Boston covering 8-States and (36) field offices. Completing his Military Service, he moved to PA and accepted a position with a National Executive Search Firm where he remained for 12-years until leaving to start-up his own retained search firm. He now resides in Southwest Florida.